Scenic protected location

Easy access to Barnegat Bay and Inlet

Gas, diesel, ice and bait sold at low prices

Repair services on site, provided by J & E Marine Repair

Brokerage services on site provided by East Coast Marine Brokers

We have two travel lifts handle boats up to 35 tons and 60 feet in length

The marina has a large convenient, dry, level boat storage area.

Take advantage of the onsite marine repair service or do it yourself boat repairs.

Keep the environment clean use our Pump Out Station

Our Restrooms are clean and have showers

At our Fuel Dock, we pump Gasoline & Diesel

The Ship Store sells Ice, Bait, Oils, Batteries and Snacks
We can Accomodate

Boats up to 80 feet!
Bulkhead and dock slips are available for boats up to 60 feet. Most bulkhead slips offer space for a table and grill. Slips on the docks feature nice views and good room for turning. The marina has almost no current flow and is sheltered from the prevailing wind for easy docking.
Slips are priced by their size, not the boat size. Prices vary depending on location, dock or bulkhead. Slips range from $800 to our Premiere Slips $3,500
The summer season is May 1st to September 30th. The rented slip can be used earlier at no extra charge.
Electric billing is done by the power supplier, JCP&L. This provides peace of mind that the bill is correct. Cable services are provided by Comcast.
Winter storage begins October 1st and runs through April 30th. Extended slip usage is free of charge until your haulout date.
Winter Storage includes haulout, bottom powerwash, blocking, storage on land and launching of the vessel. Boats up to 30′ cost $29.00 per foot, 31′ and over cost $34.00 per foot. Bottom cleaning is included.
​
Wet storage is available for $21.00 per foot.
TRAVEL LIFTS
Our Lift can lift up to 35 tons and is up to 60 feet high.
DRY BOAT STORAGE
We have a very large and convenient dry storage are for all boats.
MARINE REPAIR
Professional services on site or do-it-yourself repair tools available.
PUMP OUT STATION
Temporarily Unavailable
RESTROOMS
Available for all, including showers for after your trip.
Our fuel dock services both gasoline and diesel fuel.
MARINA STORE
For last minute necessities including ice, bait, oils, batteries and snacks.
VIEWING TOWER
View the bay from the top of our lighthouse. It's amazing at sunset.
MARINE REPAIR
J&E MARINE REPAIR
L

ocated Inside Lanoka Harbor Marina
J&E Marine Repair Inc. is open year round to best suit our customers. We are located in the Lanoka Harbor Marina at 888 Bay Way Lanoka Harbor, New Jersey. Nestled on the Cedar Creek which brings you into our beautiful Barnegat Bay!
HOURS OF OPERATION
Monday 9am-12pm
Tuesday: 9am- 6pm
Wednesday: 9am- 6pm
Thursday: 9am- 6pm
Friday: 9am- 6pm
Saturday: 9am- 6pm
Sunday: by appointment only
MARINE BROKER
EAST COAST MARINE
Located Inside Lanoka Harbor Marina
East Coast Marine Brokers convenient location serves all of your boating needs. If you are serious about a live aboard, long range cruising, offshore fishing or just a small weekend getaway, we carry an inventory of approx 150+ boats from small skiffs, fishing boats, express boats to large sportfish and motor yachts.
We would love to show you the quality and workmanship of NEW Marine Trader Trawlers for long range cruising, Henriques Maine Coasters & Silverhawk Center Consoles for offshore & inshore fishing. Come see all the NEW models and meet the owners / builders of these fine boats. We can accommodate the sale, purchase or shipping needs of any new or pre-owned boats! If you are thinking about buying your next boat or selling your current one, give the professionals a call!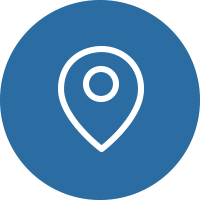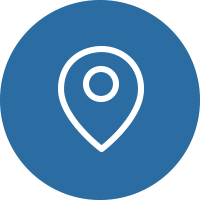 Questions, Comments or Concerns? We Are Always Happy To Help!
888 Bay Way
Lanoka Harbor, NJ 08734
LATITUDE: 39.868267 LONGITUDE: 74.156073